Lisa Omand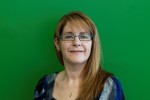 News that mentions Lisa Omand
Articles are automatically gathered from Google News by searching for the candidate's full name.
April 18, 2016
CBC.ca - ... candidate. He won two terms as a city councillor, was a member of the former mayor's executive policy committee and was once the chair of the Winnipeg Police Board. Also running in Kirkfield Park is Liberal Kelly Nord and the Green Party's Lisa Omand.
March 25, 2016
CBC.ca - ... years from 2013. "Now that we have it, let's make sure the money does go into repairs and make sure we get our roads fixed," Nord said. Lisa Omand, who is running for the Green Party of Manitoba in Kirkfield Park, declined to be interviewed for ...
January 9, 2016
Winnipeg Free Press - "Now they're isolated as French-language students," said parent Lisa Omand, Katie's mother. "That (phasing-in) was peddled as the least difficult," Omand said. "They chose to make the same mistake, or not learn from the mistakes, of other school ...