Progressive Conservative Party of Manitoba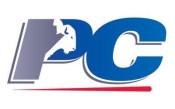 PC
1-800-663-8679
23 Kennedy Street. Winnipeg, R3C 1S5

party leader
Phone: 204-594-4080
The 58 Candidates
Candidates are displayed alphabetically by constituency.
Questionnaire Response
1. What are the key issues that your party stands for? Why are these issues important?
Your PC Team has one goal: to make Manitoba the most improved province in five priority areas.
Better Jobs – Most improved province in job creation performance.
Better Care – Most improved province in shortening ER and other wait times.
Better Education – Most improved province in student reading results.
Better Value – Most improved province in family tax relief.
Better Together – Most improved province in partnership initiatives with business and communities.
Our #BetterMB plan will focus on concrete results through specific initiatives in each of these five priority areas. To learn more, please visit www.pcmanitoba.com
2. What makes your party different from other political parties?
After 17 years, the NDP government of Greg Selinger is old, tired and has lost its way. It has broken promise after promise. And it has failed to deliver result after result.
Despite paying the highest taxes in western Canada, our province ranks last in health care performance, education results, financial management, social justice, and job creation.
The NDP raised the PST to 8% in 2013 after promising not to do so.
They expanded the PST three times while in office, raised the gas tax and increased the Land Transfer Tax.
Manitoba's deficit has reached over $37 billion dollars. Each citizen's share of the debt is over $28,000 which is the highest in Canada thanks to Greg Selinger and the NDP.
This election is about change. Change to a better future for all Manitobans.
After 17 years of paying more and getting less, our province needs a change for the better.
Our new Progressive Conservative party is proposing a Better Plan for a Better Manitoba.
We believe in Manitoba values of integrity, caring, inclusion, common sense, and teamwork.  These are the values that built our province. These are the values you deserve in your government.
3. What are the first things you would like to do if you form government after the 2016 election?
We, your Progressive Conservative team, are ambitious for our province. We want Manitoba to become the most improved province in Canada by the end of our first term in government. The most improved in health care, education, financial security, prosperity, and government trust and accountability.
When we set priorities based on our values, we can achieve this. This is the foundation for a better
Manitoba, based on a better plan for a better future. A province that is more prosperous and caring.
A province that is fairer and more inclusive. A province that is more ambitious and optimistic with a government you can trust once more.
We invite every Manitoban to join together in this exciting rebuilding project to get us back on track. We welcome your comments, we welcome your suggestions, we welcome your participation and we welcome your partnership.
4. Why should a voter choose to vote for your party?
More than ever, we need a new government based on Manitoba values. A government that reflects those values in everything it does.
Values like trust, compassion, common sense, inclusion, and teamwork.
Priorities that will focus our work and values that will guide our decisions.
We will be a value-based, principled government. Manitobans will know who we are and what we will do.
Manitobans are trusting people. We give our trust and we expect it to be given back through open, clean government.
Sadly, that is not what we have today.
What we have today in Manitoba is broken trust from a broken government. Promise after promise has been broken by this government. First it lost its integrity and now it has lost its way.
Your new Progressive Conservative government will restore Manitobans' trust and return integrity to their government.
From prudent financial management to getting the best deal with your money, we value government that doesn't just do the right things, but does them the right way.
We will make it a priority to bring Manitoban common sense back to government.
5. Do you have any other comments regarding your party that you would like to share?
After 17 years of the Selinger NDP, we pay among the highest taxes in Canada yet receive less services. NDP waste continues to threaten essential frontline services.
We want to make Manitoba the most improved province in all of Canada. With better health care and education for you and your family. Better jobs and opportunity to keep our young people here. And a clean, open government that earns your trust each and every day.
Our better plan for a better Manitoba means lower taxes, better services and a stronger economy.
That's our commitment to you.