Neil Johnston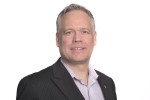 Phone: 204-257-0659
Questionnaire Response
Neil Johnston - Riel
1. Why did you decide to run in the 2016 Manitoba election?
About 18 months ago I  saw a need for a credible alternative to the status quo, and given the fixed election date I actively sought a provincial Liberal representative in Riel to support.  I have been volunteering with the federal side of the Liberal party for many years but was not involved with the provincial wing given my public sector career and NGO activities.    It became evident that I had the opportunity, support and abilities to step forward as the candidate.
2. What experience will you bring to complement your role as MLA?
I have extensive public service experience in community and  public sector organizations at the senior or leadership level including:
WRHA, former Regional Director of Respiratory Therapy Services
HSC, former Director of Respiratory Therapy Services
Grace Hospital. former Manager of  Respiratory and Cardiac Services
HSC Children's and Women's Health Program & School of Respiratory Therapy, former Respiratory Therapy Clinical Specialist
Canadian Lung Association- current Board Vice-Chair; National Respiratory Research Steering Committee Chair
Manitoba Lung Association- current Board Member, Board Past Chair,
Navy League of Canada, Cornwell (Winnipeg) Branch- current member, Past President
Canadian Society of Respiratory Therapists- current member, former Board Member
Manitoba Association of Registered Respiratory Therapists-  current registered member, former President
Canadian Council for Accreditation for Respiratory Therapy Education – former Council Member, Employer Representative
Canadian Forces Reserve- Cadet Instructor Branch,  former Lieutenant -Commander and Commanding Officer RCSCC 49,
Minnetonka Resident's Association- current participant.
Dakota Collegiate Alumni- current Member
3. Is there anything in particular you would like to change in our province? In your electoral division?
I will change the direction of dialogue so that the residents of Riel have a strong voice in government.  I will specifically increase community engagement in Riel e.g neighbors helping neighbors, constituents feeling they belong in and are supported by the community.  I will focus on using evidence and outcome measures to guide government decision making.  I will increase accountability and transparency in government activities.
4. What key issue(s) / topic(s) would like to stand for in your role as MLA, and why is it important to you?
I will stand for a number of issues reflecting my activities and interests, plus new issues as they are identified by constituents. The vision I pursue is: people living fulfilling lives, thriving families and a  prosperous community.
(in no particular order)
healthy people and community – all aspects
full participation in community, including employment and social activities, by marginalized people
infrastructure renewal and development
supports for seniors, families, low income households and people.
encouragement of small businesses
access to education- all levels
conscientious use of tax dollars- enhance value for tax dollars spent
build environment sustainability into government specifically and society generally.
5. What is one thing in particular that you value about the electoral division that you wish to represent?
I value the diversity of the people and sectors in Riel.  We have people of many cultures and backgrounds and a wide variety of local business, services and organizations.
6. Do you have any other comments regarding your candidacy?
I would like to thank the people of Riel for the opportunity to stand as a nominee for their MLA.