Riel
There are 3 candidates in this electoral division. Candidates are displayed in random order.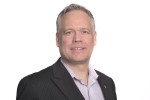 Phone: 204-257-0659

Phone: 204-615-8683

Phone: 204-258-2290
Riel
This electoral division is located in south Winnipeg. It is east of the Red River and west of Dunkirk Drive / Dakota Street. The population of the Riel electoral division in 2008 was 20,400. The most recent MLA to represent this area was Christine Melnick (New Democratic Party) between 2003 and 2016.
The voter turnout for the Riel electoral division during the 2011 provincial election was 64%.
A link to the Riel map is available here.
Latest Candidate News
Articles that mention candidates from this race.
April 19, 2016
April 18, 2016
April 14, 2016
April 11, 2016
April 8, 2016
April 6, 2016
March 31, 2016
March 29, 2016
Articles are automatically gathered from Google News by searching for the candidate's full name.